The Royal Cartographer - A bone to pick
---
For the first time I kept detailed notes of my thoughts and ideas during the creation of a game. These are some of those thoughts on A Royal Cartographer; maybe you'll find it interesting - I could go on and on about maps!
But first of all, thanks to all the people who have already downloaded the game, left some feedback, made a generous donation or even just viewed the page - I didn't expect it would have quite so many views so quickly! And as always, this is in playtesting right now, so any feedback is welcome!
Where did the idea for this game come from?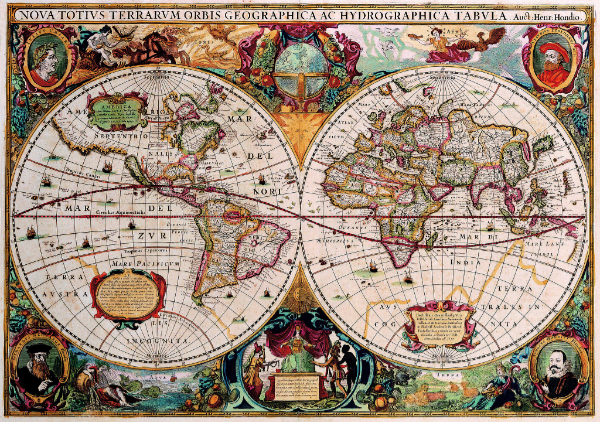 I have a (very small) bone to pick with maps in most modern games.
They're perfect.
Which is far from the reality of maps.
Physical maps have been in some ways wrong, or have had the potential for error, until very recently in human history. Cartography is hard.
Political maps, as the name implies, can be political statements. Contested borders, different place names, omissions by design, they can be manipulated to deliver specifically the message their creator wants.

So why are maps in games so often perfect? When we, as players, look at overworld maps, we expect them to tell the truth - if we decide to follow one to a major city, we expect the city to be exactly there, and to be called the same as what is labeled on the map.

But then anything else would be, I found in my playtesting, frustrating.
We play games through maps, not because we are interested in the map itself. If the city isn't there, the feeling is more disappointment and less trying to find the creator of the map to understand why they drew it like that (supposing we navigated perfectly!)
Unless of course the game is about cartography, and the focus of the game is the map making process itself.
Through various conversations, it became quickly apparent that physical cartography lent itself more to "boardgame" mechanics, with (for example) victory points based on precision. That's something I'll explore, but I wanted to make a cooperative game about the stories maps tell, and how often they're not the full story at all.
And so, the idea for The Royal Cartographer was born; I decided to explore the stories players might tell through maps which represent cultures and human geography. This meant that the physical geography of the maps had to be pre-set and agreed upon - the players literally read from the same page. So the maps included in this game are… dare I say it… perfect! But their human geography, well that's something else…
In the next log, I will talk about striking a fine balance between competitive and cooperative in a game which, fundamentally, is about representing different points of view.
Thanks for reading!
Files
Royal Cartographer.pdf
10 MB
Dec 12, 2021
Get The Royal Cartographer