Two big changes to The Royal Cartographer today!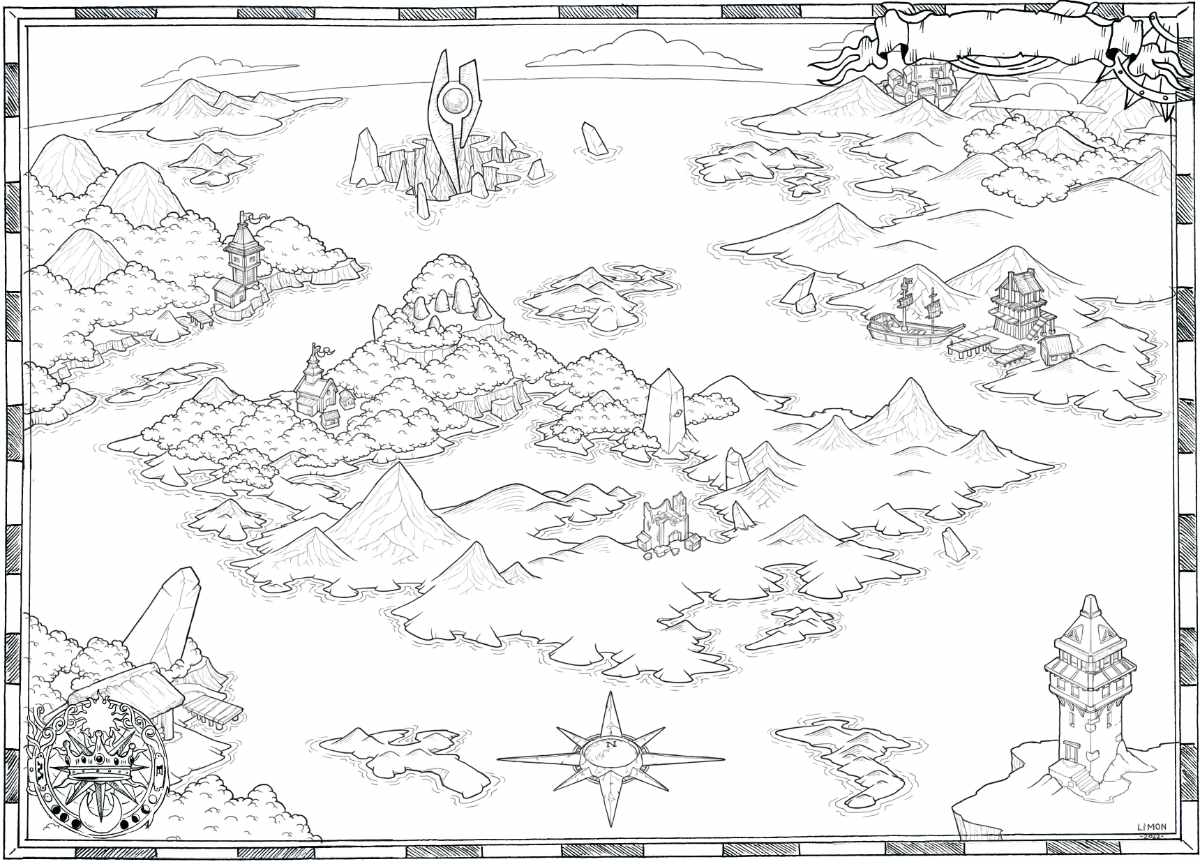 The first is that after a long period of testing, layout, writing and proofing, the fancy paid version of the game is now available for purchase. What does this include? The fully laid out multiplayer and solo rules, a PDF to print them back-to-back, nine GORGEOUS maps and a sticker sheet (adhesive paper not provided, sorry).
I think the game has come leaps and bounds, both with the illustrations and with its rules, which are now much more balanced and geared towards generating discussion and worldbuilding.
But if you don't want none of that fancy stuff? Want to try before you buy? There's a free PDF (labeled "Basic") with a "printer friendly" version of solo and multiplayer rules so you can check out the game. No maps, no illustrations, just the world-building and discussion.
Whichever version you decide to go for, I hope you like it!
Files
Royal Cartographer - Basic Multi.pdf
10 MB
Jun 07, 2022
Royal Cartographer - Basic Solo.pdf
10 MB
Jun 07, 2022
Get The Royal Cartographer